Old Navy Hits the Market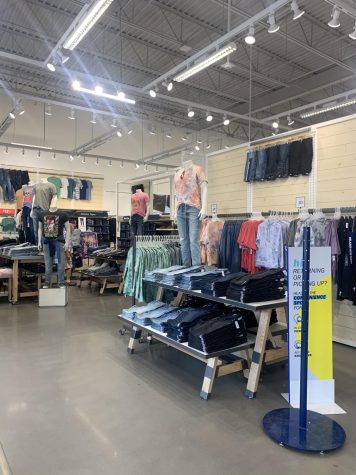 Old Navy made its grand appearance on Saturday, August 28. Considering their wide range of styles and sizes, all members of the community can find something to fit their taste and budget. With COVID-19 still being a threat to businesses, Old Navy has begun to take precautionary measures to ensure the safety of their customers with the use of plexiglass at the register, daily cleaning routines, and encouraging customers to practice social distancing while shopping. They also require any employee who is not vaccinated to wear a face mask while in the store. There are no requirements for face masks to be worn by the customers. Although the grand opening has already happened, anyone interested can still apply for a job. (If interested, please visit jobs.oldnavy.com) Customers will also have a chance to save money by signing up for an Old Navy Credit Card, which the customer will receive 20% off their first purchase. Customers can also receive Navyist Rewards and earn five points for every dollar spent. As Garden City continues to expand, stores like Old Navy offer many great opportunities to the community. "I'm so excited to be working for Old Navy! The store is looking amazing and the whole team has been working very hard for this grand opening to the public," Melannie Ramirez-Ramirez said. The store is located at 1780 Lareu St, Garden City, KS, open every day from 10 AM to 9 PM.
About the Contributors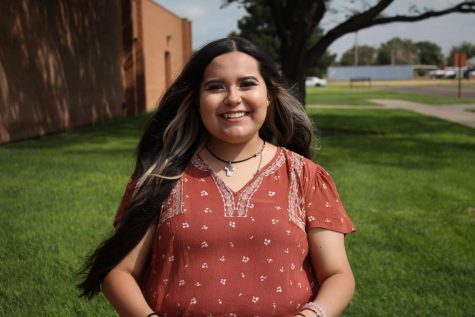 Amy Quintero, Staff
Hi there! My name is Amy Quintero and I am a freshman here at GCCC. I am majoring in Liberal Arts and Science. Along with being a member of GC3 Media,...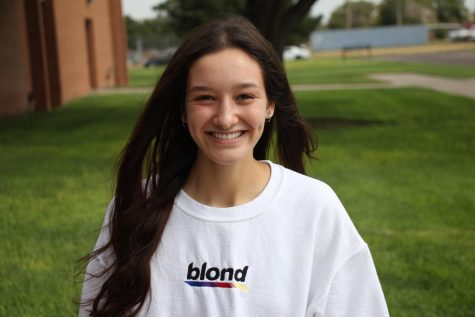 Abby Parr, Co-Editor
Hello, my name is Abby Parr and this will be my first year being a full time student here at GCCC. Art and design have always been something I enjoy. I...