Garden City Community College Rodeo Team's Challenge
Head coach, Jim Boy Hash, stated his concern for a relatively small and green team for the 2018-19 school year. In the past twenty years, this is the smallest team he has coached. As the form of scholarships have shifted, it has been a learning experience for the coaches to recruit for the exceptional Garden City Community College Rodeo program. Along with that, comes the shortage of horse stalls at the facility.
"I certainly don't want to secure too many kids, and not have enough stalls for their horses when they arrive," stated coach Jim Boy Hash. The program is hoping to expand facilities in the future to overcome this challenge.
Coaches, supporters, and competitors included are all excited to see where they stand among the other colleges as they head out to their first rodeo of the year on Sept. 20 – 22 held at Colby Community College. This year's rodeo team and their respective events include:
Jada Burgman – Goat Tying/ Breakaway Roping/ Barrel Racing
Christopher Bustos – Saddle Bronc Riding
Caleb Clumsky – Bull Riding
Christopher Dame – Bull Riding
Tyler Erickson – Team Roping
Melissa Flores – Breakaway Roping, Barrel Racing
Colter France – Bareback Riding
Richardo Garcia – Team Roping
Crystal Hampton – Barrel Racing, Breakaway Roping
Dustin Sanchez – Bull Riding
Blake Starrett – Saddle Bronc Riding
Luke Sullivan – Bull Riding
Bailey Jackson – Student Assistant
Tabitha Weers – Student Assistant
In addition to the learning curve of recruiting, there were also several members who did not return after competing in the previous school year, directly contributing to a smaller team. The only returning sophomores for the year are Jada Burgman and Chris Dame. Despite this slight set back in numbers, they are certainly not overlooked, and the coaches are dedicated to helping them reach their full potential.
About the Contributor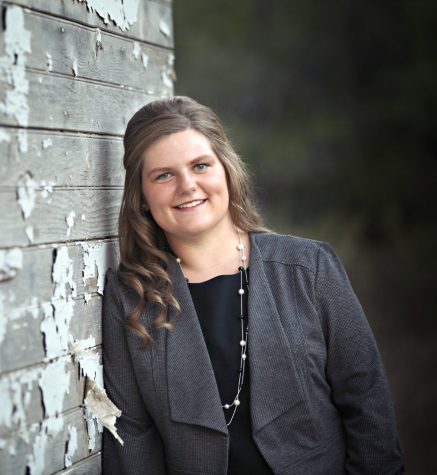 Emily Glenn, Staff
My name is Emily Glenn and I am a sophomore majoring in agriculture education. I will be covering all news related to the agriculture department. In addition...