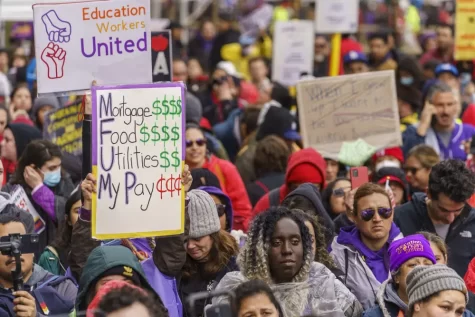 April 18, 2023 • No Comments
From March 21st to the 23rd in Los Angeles, the nation's second-largest school district canceled classes as 60,000 education workers went on strike. Two of the significant education workers' unions walked...
Recent Features Stories
April 18, 2023
In the early days of last week, Millie Bobby Brown announced her engagement to her boyfriend of two-and-a-half...
April 18, 2023
The recent trend all over social media platforms believe it or not is, The Red Cross. Donating blood...
April 13, 2023
The end of the 2023 school year is coming up here in the next four weeks. With that being said,...
Garden City Community College

0

Hutchinson Community College

3

Apr 22 / Baseball

Garden City Community College

6

Hutchinson Community College

7

Apr 22 / Baseball

Garden City Community College

1

Hutchinson Community College

5

Apr 20 / Baseball

Garden City Community College

9

Hutchinson Community College

19

Apr 20 / Baseball