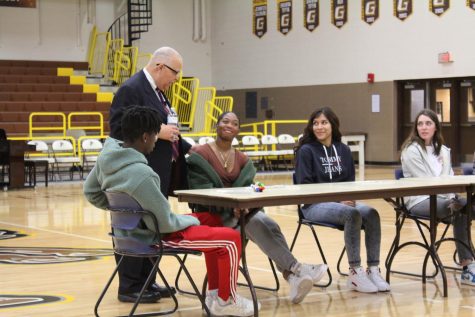 Abby Parr, Cheif Editor
January 18, 2022 • No Comments
On Monday, January 17, staff, faculty, and students welcomed special guest, Floyd Keith in celebration of Martin Luther King Day. He gave his "Being an Ally in 2022" speech and went into depth about...
Garden City Community College

20

9 Coffeyville Community College

0

May 15 / Football
Who do you think will win the Super Bowl?
Kansas City Cheifs (100%, 3 Votes)
Tampa Bay Buccaneers (0%, 0 Votes)
I Don't Care (0%, 0 Votes)
Total Voters: 3

Loading ...