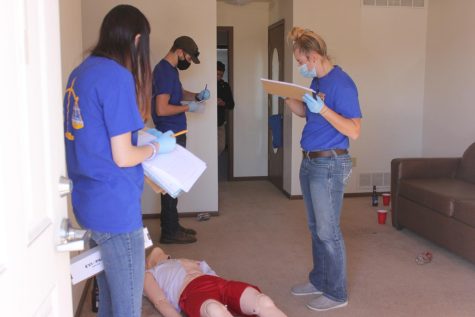 Julie Calzonetti, Co-editor
October 19, 2021 • No Comments
The GCCC criminal justice team hosted the American Criminal Justice Association Region III competition from Oct. 14 through the 17. The team finished with one first place finish, one second place finish,...
Recent Features Stories
October 19, 2021
On Monday, October 11, Prism Club celebrated National Coming Out Day, which is usually celebrated on...
October 7, 2021
Homecoming week took place on Monday September 27 and went to Friday October 1st. The week of events...
September 24, 2021
Garden City Community College recently held a college fair in the Library and the turn out was quite...
Who do you think will win the Super Bowl?
Kansas City Cheifs (100%, 3 Votes)
Tampa Bay Buccaneers (0%, 0 Votes)
I Don't Care (0%, 0 Votes)
Total Voters: 3

Loading ...