Garden City Raised Umpire Selected for the 2020 World Series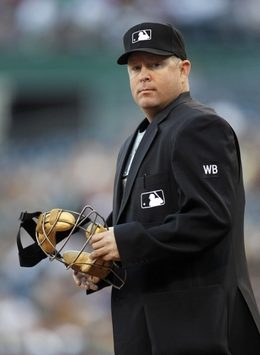 With the 2020 World Series just days away, the MLB announced this year's World Series umpire crew. Among the selected is Garden City High School graduate, Todd Tichenor. Tichenor was raised in Holcomb and Garden City from the age of four and attended the MLB Umpire Training Academy with fellow Southwest Kansas resident Jared Martin. Todd began his umpiring career in 2008 as a Minor League call-up umpire and working spring training for the Majors. He was then called up to be a full-time MLB umpire in January 2012 and has been part of umpiring crew 8 ever since. He began his career with the number 97, but has recently changed this to the number 13 in representation of his son, Kaden's, childhood baseball number.
This year's World Series will be Todd's first ever appearance on field as a Major League Umpire, although he has worked on the replay official crew before. The 2020 World Series begins with Game 1 between the LA Dodgers and the Tampa Bay Rays on Oct. 20th at 7:09 pm and will be played out as a best of 7, potentially extending out to Oct. 28th.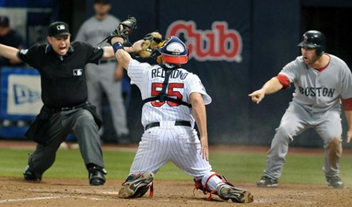 Before changing his number to 13, a photo of Tichenor is captured in his old jersey.